Senior Beta Service Trip, Costa Rica
Understand the ins and outs of your (potential) state Beta Service Learning Trip! From where and why, to health and safety - you'll find all you need here. Click the photo to read all about it.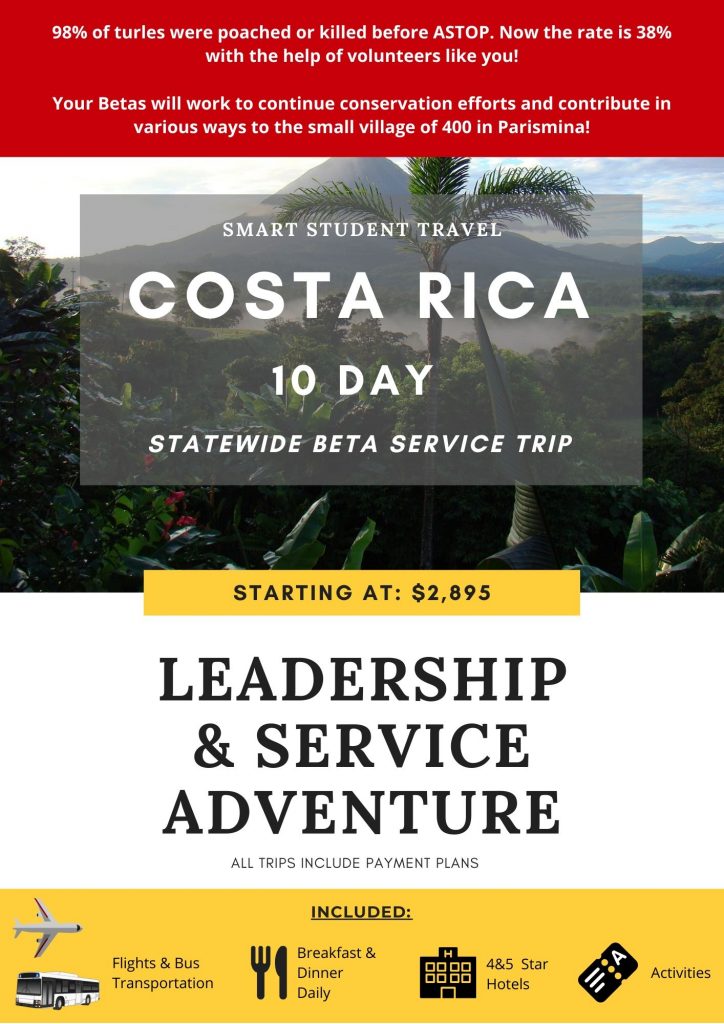 What's it going to be like eating in Costa Rica? We'll tell you now... YUMMY! Click on the photo for your food guide!
ACHIEVED UN SUSTAINABILITY GOALS